Guided Movement: Stephanie Lafazanos
Yoga Session: Stephanie Lafazanos
Testimonials from past clients
Vital Arguments for Culture-Informed Care and Treatment for Police and Other First Responders: Norm Taylor, President, Global Network for Community Safety Program Director, CACP Executive Global Studies Editor-in-Chief, Journal of CSWB Principal, Net-L3.com Honorary Inspector, Ontario Provincial Police
Service Sexual Trauma: Dr. Grant Bogyo, PhD, Clinical Psychologist
Trauma Informed Leadership: Return-to-Work - Dr. Jeff Morley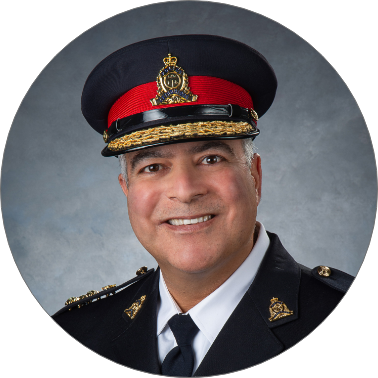 Shahin Mehdizadeh began his policing career with the RCMP in 1989. He is an accomplished police executive with more than 34 years of national and international policing experience. 
Mehdizadeh has lived and served in four provinces and worked projects in every province throughout Canada in policing disciplines including general patrol duties, major crimes, drugs and organized crime, covert operations and national security. He has worked internationally with law enforcement partners in Europe, the US and Mexico as well as many Canadian agencies in numerous joint forces operations spanning from Vancouver to Halifax. 
Mehdizadeh is a Member of the Order of Merit of the Police Forces (M.O.M.) and has a proven track record of success in leading initiatives to counter and prevent crime, promote public safety and build strong relationships with communities. His greatest accomplishment in life is his daughter Alexandra.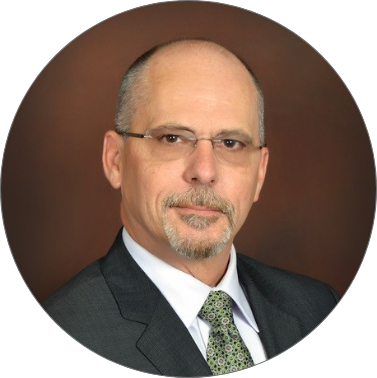 Norm Taylor has been an independent advisor, educator, author and researcher for 40 years, concentrating his practice in the field of policing and public safety for the past 30 years. Between 2008-17, he spent much of his professional life in Saskatchewan as a Senior Advisor to the Deputy Ministry of Justice: Corrections and Policing. 
His 2009 Future of Policing report to that Ministry set the stage for the whole-of-government approach to crime reduction, and he and his advisory team have been widely recognized as co-founders and architects of the high-profile Situation Table model. 
Norm also served for two years as a Lead Advisor to the Ontario Working Group, and through 2014-17 he served often as a Special Advisor to Ontario's Deputy Solicitor General, assisting with the formulation and initial roll-out of the Strategy for a Safer Ontario, enacted into provincial law in spring 2018.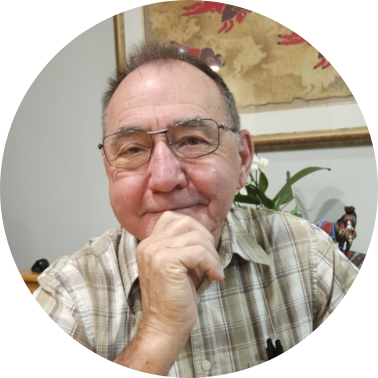 Dr. Grant R. Bogyo, Registered Psychologist, is a third generation BC boy born in Nanaimo BC. At age 19 he was captain of the Manning Park Fire and Ambulance crew. Grant has a mountain named after him In Manning Park BC, (Bojo Mountain). He has been detained in foreign countries; once on suspicion of terrorism, and in 2019 for drug smuggling. (Venezuela for importing primary care meds for 60K people and oncology meds for kids). He met his wife, Betty in Africa. They just celebrated 47 years together.

Grant speaks a bit of coastal T'simt'sian and was given the name "Wii Gaa" meaning Chief Raven.  When used in the context of working with people it means "One who invites others to take a step higher."  In his work with FN communities, he initiated a model setting best practices in Mental Health, training non-clinicians to triage mental health crises. There was a marked decrease in suicide threats, more rapid reporting of domestic and child abuse, and a decrease in transfers to psychiatric hospitalization by RCMP and Ambulance. 

Grant maintains an active clinical practice and continues to consult with First Nations communities regarding Mental Health care. Currently, 90 % of his clinical work is with active duty or retired RCMP and Military. 
Grant has an active mind, recently starting NetZero Enterprises Inc. (NZE.global). NZE holds a couple of engineering patents involving research teams at UBCO and U of A.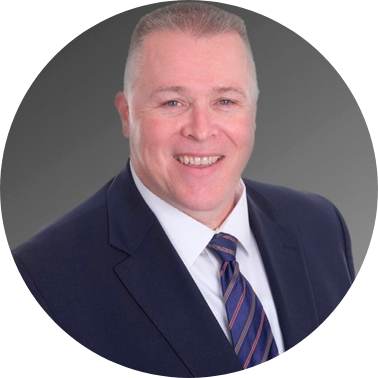 Dr. Jeff Morley is a Registered Psychologist, and Board Certified Expert in Traumatic Stress.  Jeff served 23 years in the RCMP, retiring as a Staff Sergeant in 2013.  Jeff currently works in private practice where he is focused on working with police, military and first responders.
He provides treatment, fitness-for-duty assessments, and conducts trainings across Canada on Critical Incident Stress, Trauma & Resilience, Peer Support and Trauma-Informed Leadership.