Start Living
Your Life Again
Helping People Overcome Post Traumatic Stress Injury (PTSI) at our residential treatment center in Kelowna BC.
Traumatic Stress Recovery Program
Reaching out for help is a hard thing to do. When an individual suffers from PTSI, the entire family suffers. You are Not Alone. Together we CAN help you and your loved ones heal and overcome your Post Traumatic Stress Injury (PTSI)
We offer sessions in small group format so space is limited.
Our next TSRP begins: General Public – Sept 21, 2020 | First Responders: Oct 26, 2020
Our next A&DRP begins: Dec 1, 2020
Limited space available
We offer separate programs for First Responders and General Public.
Our 5-week Residential Traumatic Stress Recovery Program combines the best treatment modalities to help our clients overcome feelings of hopelessness, anxiety, depression, fear, shame, and flashbacks.
Our 5 week program includes:
Individual & Group Therapy
Biofeedback
Guided Meditation
Yoga and Cardiovascular Activities
Psycho-educational Sessions
Art Therapy
Leisure Activities (hiking, swimming, kayaking, etc.)
Accommodation and Meals
6 week of Post-Treatment Support
…and more
Our Program is suitable to accommodate a support person while you are in treatment during the first two weeks of the program.
It's Time to Live Your Life Again
Our comprehensive Traumatic Stress Recovery Program will help you manage and relieve the symptoms of Post Traumatic Stress Disorder so you can enjoy a balanced life.
We are behind you all the way! When you've completed the 5-week Residential Program, you'll get supported into your new phase of life with 6 weeks of post-treatment support with your designated clinician.
We have helped many in their healing journey.
The greatest predictor of successful recovery is life stressors adequately managed. Our past clients report gratitude for the peace of mind and renewed enthusiasm for life that our program was able to help bring to their lives.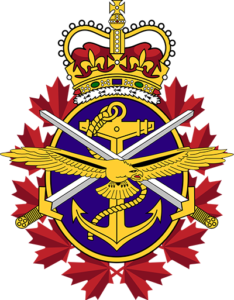 Client Testimonials
Melissa, Captain (Retired)
Thank you for helping us and for your determination to help those who really need it. You are saving lives in Kelowna. I am happy to say that I am starting to feel again and I notice a lot more now. I feel like I am waking up from a never ending nightmare and I can finally see the light. I am disabled and I will live with PTSD for the rest of my life however, I learned how to accept my condition, cope with my disability and take better care of myself.
Begin the journey toward getting your life back
If you think this program is right for you or your loved one, contact us today. We will help you get medical approval, insurance coverage, and/or financing to attend this life-changing program.