How Ambiguous Loss Can Become a Major Life Stressor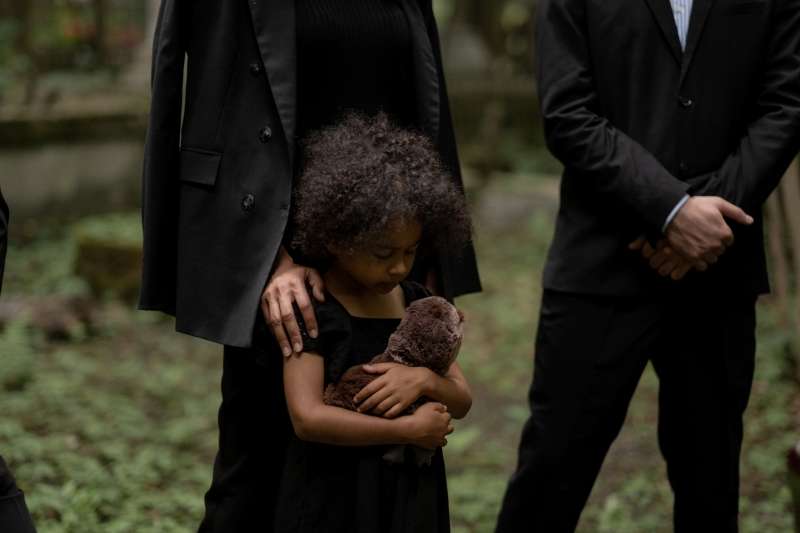 Loss can manifest in various ways and yet remain completely shapeless. If you are going through or have gone through a loss that isn't clearly defined, you may be going through what is termed an "ambiguous loss."
Our cultural script implies that grief moves straight from loss to acceptance, but anybody who has experienced loss will tell you that isn't always the case.
The Diversified team comprises experienced clinicians with considerable knowledge of mental health, early intervention, and return-to-work practices. We provide comprehensive PTSD and anxiety treatment programs to assist individuals in regaining control of their lives, promoting a better quality of life.
What is Ambiguous Loss?
Ambiguous loss is unresolved grief that could stem from complex trauma that lacks a clear conclusion or closure.
The term "ambiguous loss" was coined in the 1970s by prominent psychotherapist Pauline Boss, PhD, when she was a doctoral student. It has provided language for and acceptance of ambivalent loss.
What Are the Types of Ambiguous Loss?
Boss worked as a family therapist in Minnesota for decades before developing her ambiguous loss theory of ambiguous loss. She authored the influential book "Ambiguous Loss: Learning to Live With Unresolved Grief" in 1999, which defined two types of ambiguous loss: type one and type two.
Type I
Type I ambiguous loss occurs when a person is physically absent yet psychologically present. This can refer to missing individuals or those whose bodies have disappeared somehow.
It may also include:
War

Genocide

Terrorism

Natural disasters such as floods, storms, and earthquakes

Ethnic cleansing

Kidnapping
Type II
When someone is physically there, but there is a lack of psychological presence, referred to as type two ambiguous loss. This might relate to those who are emotionally or cognitively unavailable, such as in the case of:
Having a parent with a substance use disorder

Losing a baby due to miscarriage

Having a loved one suffering from a condition like dementia

Being in the foster care system

Getting separated from a loved one due to immigration

Losing dreams and plans due to setbacks or uncertainty

Experiencing a loss without closure, such as an infant death or suicide
What Are the Symptoms of Ambiguous Loss?
If you are experiencing uncertainty throughout the grieving process, you may notice:
Impaired cognition

Coping difficulties

The grieving process may seem "frozen"

On-going sadness for uncertain causes
Trauma-informed cognitive behavioral therapy (CBT) and acceptance and commitment therapy (ACT) may also be beneficial in accepting conflicting emotions and establishing some distance from ruminative thoughts.
How to Cope with Ambiguous Loss
The idea of ambiguous loss proposed by Boss provides a framework for coping with loss that lacks a clear direction.
1. Explore a new identity for sadness
It's important to remember that your grief can take on new significance over time. Finding something to love, such as a tiny pet or other valued items to stand in for the absent person who's absent may also serve in this capacity.
2. Make an effort to accept ambivalence
Ambivalence is a natural element of existence. It's normal to be conflicted after a loss. What is important is how we deal with our complex emotions. After an ambiguous loss, there is a strong tendency to numb—with overwork, social media, Netflix, food, or drink. It's normal to want to avoid uncomfortable feelings. However, numbing is problematic because it distracts us from the vital process of mourning. Numbing turns off a deep part of us.
3. Consider adjusting your relationship with the loss
It could be beneficial to renegotiate family responsibilities when a loved one has gone missing or been separated from their family of origin. For example, if you have a child raised by grandparents, they are no longer in the grandparent role but the parent role.
4. Pursue hope
There are several ways to feel hopeful. One method to find hope is to recognize your own and others' grief by making time to reflect on memories or allow specific emotions to resurface. This may involve devoting 10 minutes to thinking about the individual who is no longer in your life. This may assist in relieving your thoughts of the constant search for solutions. If your brain knows you'll have a certain amount of time to think about the issue, it may give you more time to concentrate on other things.
The Future of Ambiguous Loss
Ambiguous loss is a theory that may help us make sense of senseless or shapeless grief or trauma. Even if nothing makes sense, having optimism that we can come to accept our ambivalence might help us cope. Everyone follows their path, passing through several phases over years or a lifetime. There is no one way through grieving; each loss is unique, and our reactions to it differ according to our culture, upbringing, personality, and stage of life.
Although ambiguous loss is a new concept, raising awareness among first responders, veterans, organizations, and the general public and continuous research and education are essential for dealing with the increasing number of individuals impacted.
Ambiguous Loss Recovery Treatment
Programs like our Traumatic Stress Recovery Program may help treat ambiguous loss and grieving. Individual treatment is provided to address individualized symptoms, as well as group therapy, which assists people in regaining trust by connecting with others who have gone through similar situations in the same work field.
Call to speak with a member of our team, or connect with us online today!
References
Boss, P., Bryant, C., & Mancini, J. (2017). Ambiguous loss: a major stressor. In Family stress management (71-84). SAGE Publications, Inc.
Betz, Gabrielle & Thorngren, Jill. (2006). Ambiguous Loss and the Family Grieving Process. The Family Journal. 14. 359-365.