The Diversified team consists of experienced and highly-trained clinicians with an extensive understanding of mental health, trauma, early intervention, and return-to-work practices.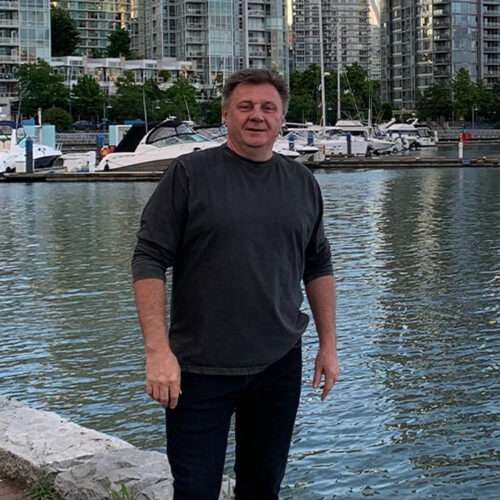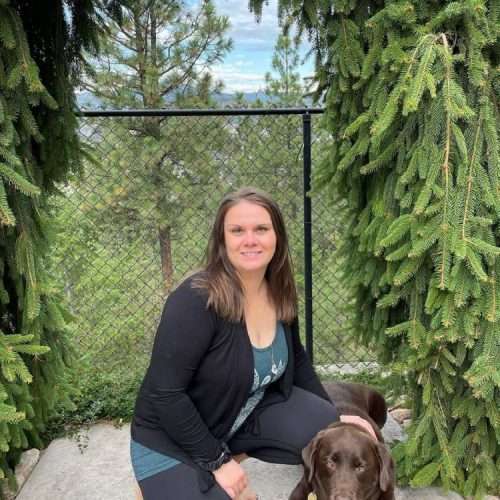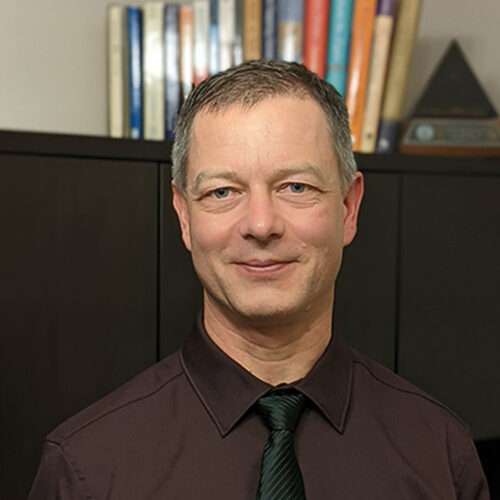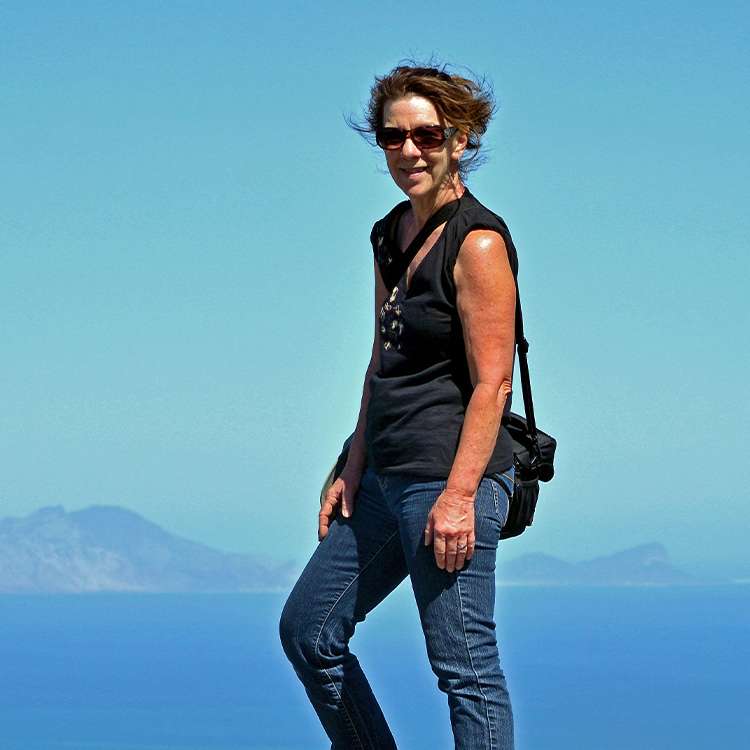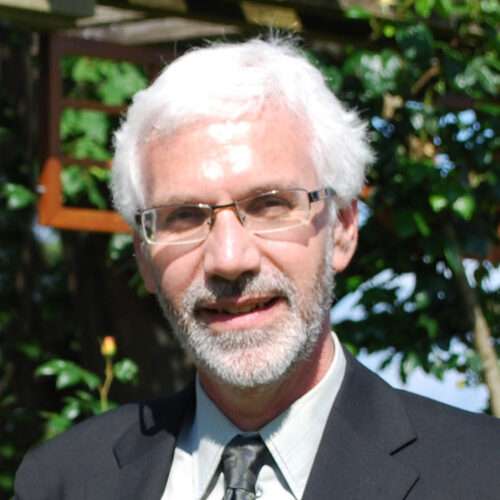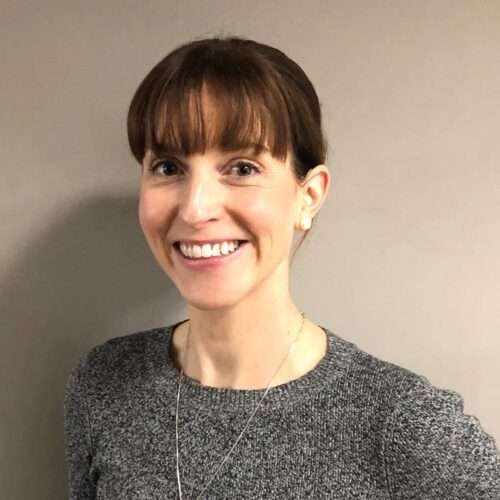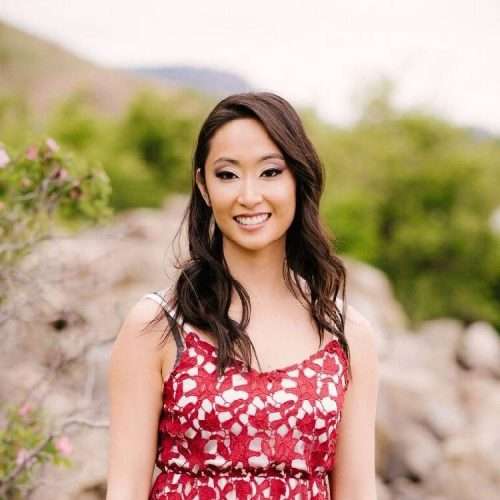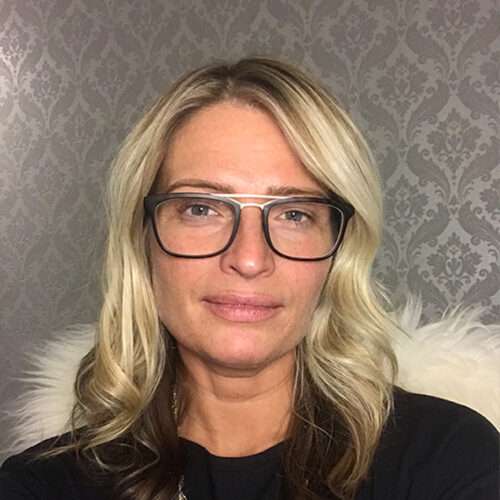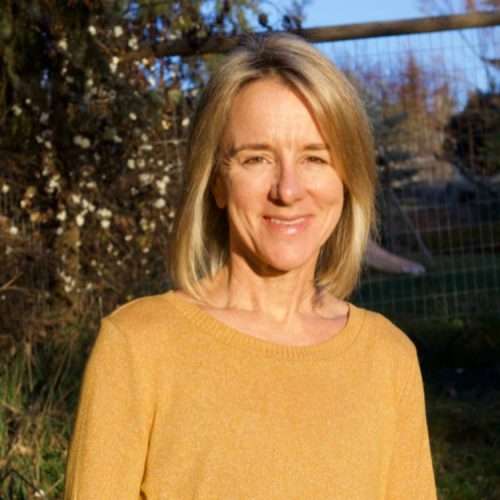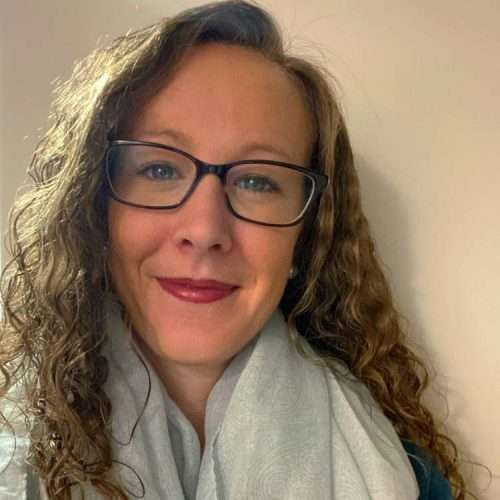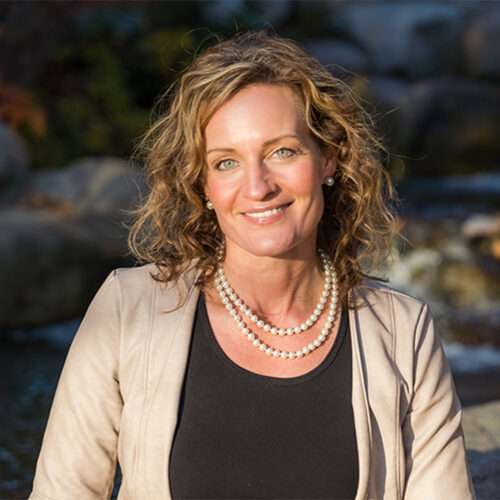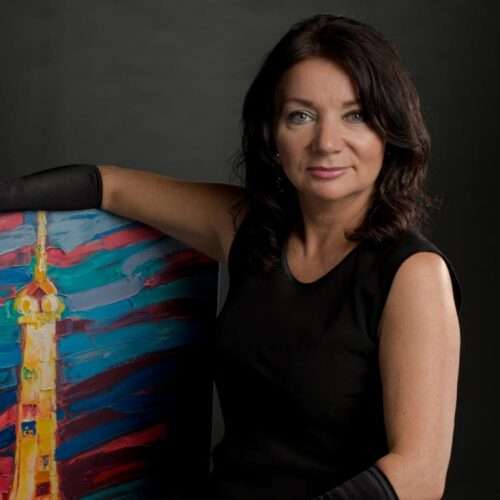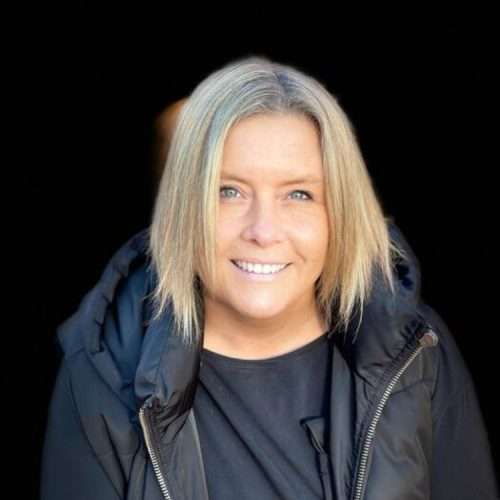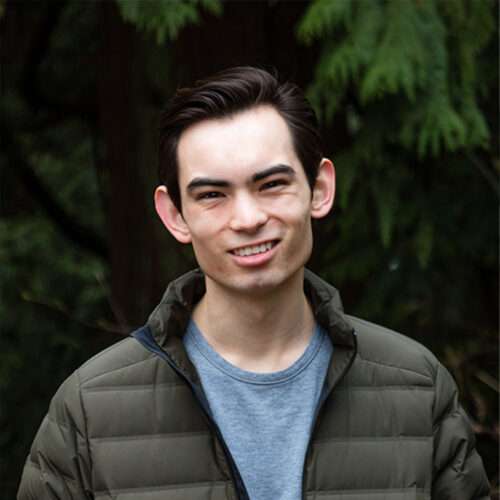 President/CEO
Derek Sienko
Masters of Arts in Military Psychology (student), B.S.W., R.R.P., C.V.R.P.
Derek Sienko is the President and CEO of Diversified Rehabilitation Group. He has over twenty years of experience in Mental Health and Return-to-Work Services. After receiving a scholarship for his professional achievements, Derek is in the process of completing his master's degree in military psychology at Adler's University. He holds a Bachelor of Social Work Degree from the University of Manitoba and is a Certified Vocational Professional with the College of Vocational Professionals. He is the author of the Client Focused Return-to-Work Model: Integrated Approach to Disability Management book.
In 1993, he suffered a work-related accident that resulted in severe physical and psychological injuries. He is a Post Traumatic Stress Disorder (PTSD) survivor. His own experience and a deep understanding of PTSD and PTSI (Post Traumatic Stress Injury) inspired him to create, with his team of mental health professionals, a Traumatic Stress Recovery Program for First Responders, Veterans, and General Public. His compassionate heart and perseverance help those who encountered trauma to heal and get their "Lives Back."
PTSD did not weaken me; it enriched my life.
Mental Health Programs Lead
Paulina Sienko
Bachelor of Social Work
Paulina Sienko has over eight years of experience working with injured workers with various physical and mental health conditions. Paulina's professional background includes her Bachelor's degree in Social Work from UBC Okanagan with expertise in mental health and vocational rehabilitation.
She is continuously exploring moments of stillness and self- awareness in her personal life which greatly complements her work in trauma, mental health, and overall well-being. When Paulina is not working, you will find her somewhere in nature, playing and exploring with her family, including her fur baby, Winston.
Clinical Lead
Darcy Kuhl
Masters of Social Work
Darcy Kuhl holds a master's degree in social work from the University of British Columbia. Over the course of his career, he has developed many clinical programs designed to resolve struggles with anxiety, depression, and relationship challenges. He has over ten years of clinical experience specifically working in the field of trauma resolution and has been instrumental in the development of Diversified Rehabilitation Group's traumatic stress recovery program. His training consists of a broad array of healing modalities including traumatic incident reduction therapy, EMDR, self regulation therapy, somatic experiencing, and cognitive behavioral therapy. In terms of clinical approach, he strives to provide a relaxed, emotionally safe, respectful, and compassionate environment where clients can begin to understand, and find relief from, their trauma symptoms.
Trauma Clinical Counsellor
Karen White
Masters of Education in Counselling Psychology
Karen joined the Diversified Rehabilitation team in 2017 following a move to Kelowna from North Vancouver. After graduating from the University of British Columbia with a Master of Education in Counselling Psychology, she began her career providing in-home and community support for families with identified child protection concerns. This intensive work was the beginning of her understanding of the complex impact of trauma. Karen has continued to work in various trauma recovery programs, including child and adolescent sexual abuse, domestic violence, acquired brain injuries, and trauma survivors diagnosed with PTSD. She has worked with clients of all ages, both individually and in groups.
Karen brings 20 years of diverse clinical experience and a passion for helping people to heal and move forward with their lives. When not working, Karen enjoys outdoor activities (running, hiking, bicycling, golf), travelling, and spending time with her family.
Psychologist
Dr. Dave Eveleigh
Clinical Psychologist, PhD
Dr. Eveleigh obtained his PhD in Clinical Psychology from Simon Fraser University. Over the past 25 years, he has worked in a variety of capacities in both the assessment and in the individual and group treatment of injured workers and other individuals in the need of psychological services.
Psychologist
Dr. Jennifer Goertzen
Clinical Psychologist, PhD
Dr. Goertzen holds a Ph.D. in Clinical Psychology (Neuropsychology Specialization) from Simon Fraser University. Dr. Goertzen has experience working with adult and youth populations. She has provided Neuropsychology and Clinical Services to various groups of people across western Canada to promote recovery and wellbeing. Her clinical work has primarily involved assessment of current cognitive, academic, and psychological functioning to help with treatment, diagnostic, educational, and transition planning.
Dr. Marina Le
Dr. Le completed her Ph.D. in Clinical Psychology at UBC – Okanagan Campus, a CPA-accredited program.
She also completed an accredited residency at Ontario Shores Centre for Mental Health Sciences. Her clinical experience has primarily been assessing and treating general mental health needs. She also has extensive training and experience working with individuals involved in the criminal justice system, such as assessing risk for reoffending and offering treatment services to reduce recidivism and increase the likelihood of a sustainable transition back into the community. She also has a strong understanding of WorkSafe's return-to-work services.
Counsellor
Angela Kazmierczak
Master of Science in Marriage and Family Therapy, BA Applied Psychology
Angela Kazmierczak has been working in the mental health field since 2005. She completed her undergraduate with an emphasis on Applied Psychology and continued to do Graduate work at Loma Linda University. At Loma Linda she specialized in System's Theory and its application to couples, families, and groups. Angela also gained experience in her work in the Department of Psychiatry at the University of Alberta Hospital where she participated in research of individuals with mild to moderate depression. Throughout her career, Angela has been working with individuals, couples, families, and groups who have experienced historical, shock and/or relational trauma and her recent educational training reflect this. Angela is currently in her Intermediate year of Somatic Experiencing Training.
Angela has completed specialized training in Concussion Awareness and Brain Injury, regularly attends the Stopping the Violence Annual Training Forums, participates in monthly round table discussions and Learning Circles, and participates in the many available on-line Somatic Experiencing classes, webinars, and consults.
As a result of her experience, Angela approaches TSRP clients with a holistic approach towards trauma by emphasising therapeutic alliance and felt sense of safety through co-regulation, mindfulness, and humor. Angela and her clients work through the traumatic events together. The slow and organic therapeutic process is shaped with the client to co-create healing and wellness.
Clinical Counsellor
Madeleine Eames
Masters of Social Work, BA Psychology/Sociology
Madeleine has been working in the field of mental health for over 25 years in hospital inpatient settings and in community mental health.  She completed an MSW degree in 1992 and over the years her work became focussed on healing trauma and all the ways past trauma shows up in our lives. She is also a yoga and mindfulness instructor with specialties in anxiety and chronic pain.
Madeleine continues to explore her passion of the mind-body connection and treating trauma and chronic pain to help people suffer less and live their lives with more freedom.
Clinical Counsellor (Intern)
Lynne Wiseman
BA Psychology, Master of Education
Lynne is the newest member of the Diversified Rehabilitation team. After graduating with her master's degree in 2013, she started her own business and began working as a Behaviour Consultant, providing therapeutic services and customized programming to families and individuals with diverse abilities. She specializes with individuals with anxiety, depression, neurodevelopmental disorders, intellectual disabilities, and acquired brain injuries. Prior to this, she worked as a behaviour specialist in-home and within community settings and was the program director at a private centre. For over a decade, she has passionately worked to improve the quality of life for individuals and their families.
Lynne formally embarked on her counselling journey in 2020, engaging in graduate level training from Yorkville University and California Southern University. Upon completing her practicum at Diversified Rehabilitation group, she began working as an intern clinician. She utilizes a wide array of healing modalities including crisis prevention, self-regulation therapy, and cognitive behavioural therapy. The opportunity to be a part of the Diversified Rehabilitation clinical team has allowed her to integrate her experience and expertise into a holistic approach towards supporting each individual's unique healing journey.
Nutritionist
Brigitta Beer
Registered Holistic Nutritionist
Brigitta is a Registered Holistic Nutritionist and Certified Blood Analyst in Kelowna BC. She joined the team at Diversified Rehabilitation Group in the spring of 2018 and leads the meal planning and nutrition education component of the TSRP and ADRP residential programs.
Brigitta is a self-proclaimed foodie, and the kitchen is her happy place. However, after many years of studying nutrition informally, and overcoming a health crisis of her own, she realized she needed to undo a lot of what she thought about food and health and rebuild based on what her body really needed – and what was harming it. She decided to follow her passion professionally and studied at the Canadian School of Natural Nutrition. Having completed many more specialized courses her focus is on optimal digestion, gut health, and the gut-brain connection.
"The body has an innate ability to heal itself if given the opportunity; healing itself from chronic fatigue, mood disorders, digestive concerns, and a host of other health issues. Nourishing food, movement, time for play and inner reflection, a supportive community, and adequate rest can have a huge impact on your overall health and well being. I feel strongly that if we claimed back our kitchens and food sources we can claim back our physical and mental health as well".
Outside of learning and continuously upgrading her knowledge in the natural health field, Brigitta loves to host friends, get creative in the kitchen, run and hike our beautiful Okanagan trails, and travel with her family.
Expressive Art Instructor
Elizabeth Dykosky
Expressive Art Instructor
Elizabeth Dykosky- Internationally known painter and art instructor since 2008. Over 8 years experience providing Art Therapy through the school districts, Ministry for Children and Family Development. Certified Art Therapist since 2019. Completed the Art Therapy, Expressive Arts Therapy and Positive Psychology at the Trauma-Informed Practices & Expressive Arts Therapy Institute, Austin, TX, USA. Currently, offering group expressive art therapy to participants at the Traumatic Stress Recovery Program, teaching the creative process of making art to improve one's physical, mental, and emotional well-being.
Business Development Executive
Kasia Kadzielska
Bachelor of Business Administration in Entrepreneurial Leadership
Kasia Kadzielska holds a Bachelor of Business Administration in Entrepreneurial Leadership from Kwantlen Polytechnic University. She has over 18 years of experience working in sales, marketing, and business development. Kasia is a Business Development Executive for Diversified Rehabilitation Group (DRG) responsible for connecting DRG with businesses and individuals in the mental health field. She is passionate about getting to know people, building, and maintaining fruitful relationships both professionally and in her personal life. 
When Kasia is not working you will find her spending time with family, in the yoga studio, or enjoying walks by the lake. 
Program Liaison Manager
Vicki Carson
Administration Certification and Level 1 Accounting Certification
Victoria (Vicki) Carson started working for Diversified in 2015 and holds the position of Executive Assistant / Program Liaison Manager.  Vicki is normally the first person people will see when coming to the office or who you will communicate with when you email or call the office.  She completed her Office Administration Certification and Level 1 Accounting Certification through Okanagan University College, at the Penticton and Kelowna campuses. She also holds her Level A CPR/AED First Aid Certificates. Vicki has also participated in many workshops and training groups over the years, directed specifically around Trauma, Anxiety and Depression. Vicki has over 20 years' experience working in the administration, managerial, bookkeeping, customer service, and quality assurance environments. She has a proven skill set for organizing and creating procedures to structure any environment in a positive manner. She has a passion for communicating and supporting people, and has the natural ability for creating a safe, friendly and healthy environment. 
Vicki's participation within the programs is to make sure all communications between participants, referral sources, staff members, treatment providers, and family members is arranged, clear and in order.  She takes care of any behind the scenes technology, scheduling, misc. paperwork or projects in order to keep the programs running as smooth as possible for the participants, staff members or anyone else involved within the programs.  
When she is not working you will normally find her outdoors or spending time with her family and fur babies. She is an active individual who loves going on hikes, runs, bike rides, participating in water activities or spending time in the garden; while enjoying all these activities you will often see her faithful dog (Finn) by her side. 
Support Worker
Stanley Prescott
Bachelor of Science, Certified 200 Hr. Yoga Instructor
Hey hi hello! My name is Stanley (he/him/his) and I'm a yoga, mindfulness, and fitness instructor here to support your journey. A bit about myself – I attended UBC Vancouver where I completed my B.Sc. specializing in Cell and Developmental Biology. I am also former competitive dancer and hobbyist runner. My education and experiences have informed my understanding of movement as medicine. In my free time you'll find me hiking any hill or in a heated yoga studio, especially when the weather gets cooler. If I'm not adventuring, I'll be playing a board game, reading with an iced coffee, or tending to my houseplants. But enough about me – I look forward to connecting with you and hearing your stories!
Begin the journey
toward getting your life back.
If you think this program is right for you or your loved one, contact us today.