How Positive Psychology Can Be Used in the Treatment of PTSD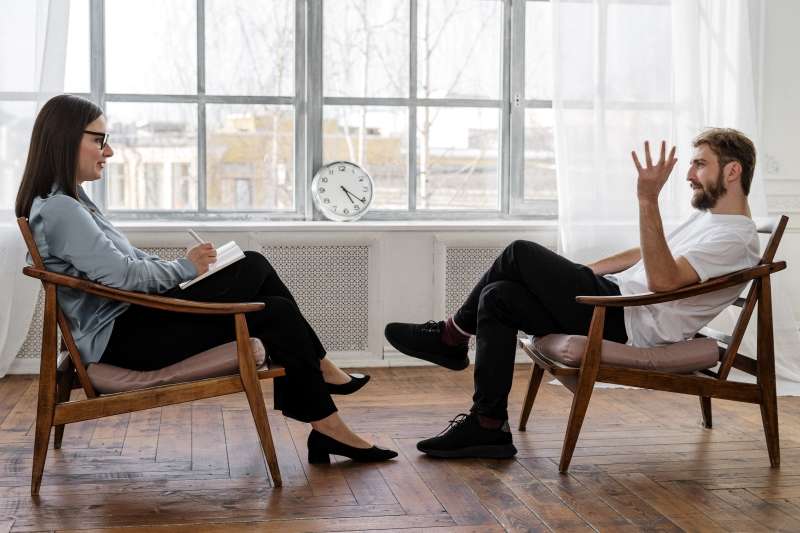 Positive psychology, a fairly new branch of psychology, highlights the positive influences in an individual's life. These may include positive personal traits, emotions, and constructive institutions. Positive psychology tries to assist individuals in identifying moments of happiness and is founded on the assumption that both emotional and mental factors contribute to happiness.
Those seeking therapy who want more pleasure and freedom from their existing circumstances may find this approach beneficial. After treatment, many individuals find it easier to concentrate on the pleasant feelings experienced in the present.
What Does Positive Psychology Focus On?
Positive psychology focuses on the positive events and influences in life.
These include:
Positive experiences

Positive characteristics and states

Positive institutions
Positive psychology devotes significant time to observing issues such as character strengths, optimism, life satisfaction, happiness, wellness, gratitude, compassion (including self-compassion), self-esteem, self-confidence, hope, and elevation. These topics are examined to discover ways to assist individuals in flourishing and living their best lives.
Positive Psychology Techniques
Positive psychotherapy is the professional therapeutic use of positive psychology principles. It is predicated on the idea that happiness can be divided into three more controllable components:
Positive feelings

Engagement

Meaning
Positive psychotherapy activities aim to improve one or more aspects of an individual's life. Examining the patient's actions is one of the strategies used in this kind of treatment. People in therapy are also often urged to maintain a record of thankfulness. This log is a daily reminder of happy events and achievements. The exercise may help counteract dwelling on things that did not go as planned.
How Can Positive Psychology Help?
Humans are hardwired to focus on bad experiences more than positive ones. Thus, it is common for individuals in treatment to be unaware of the factors that impact their enjoyment from one experience to the next. Some mental health experts feel this discrepancy may be the result of perception.
During an experience, a person may be unable to distinguish distinct emotions. However, people may identify these emotions when they subsequently reflect on the event. Positive psychology seeks to divert an individual's attention, expectations, and memory away from the negative. It emphasizes the benefits of attaining a balanced perspective.
Positive psychology has inspired several key concepts. These have been shown to be incredibly helpful for depressed and anxious individuals. Several studies indicate that a lack of positivity may lead to a depressed or sad mood (however, this lack of positivity is not the sole cause of depression).
Positive psychology is not limited to treating just negative symptoms. Rather, it aims to strengthen positive traits and emotions, helping those who wish to grow in these areas.
The Benefits of Positive Psychology
Positive psychology has many benefits, but in general, the most significant advantage of positive psychology may be that it teaches us how powerful it can be to change our point of view.
This is the focus of many exercises, techniques and even entire programs based on positive psychology because even a small change in how someone thinks can hugely affect their happiness and quality of life. The simple act of injecting a little extra optimism and thankfulness into your life may dramatically improve your view on life.
Of course, no well-respected positive psychologist would tell you to only think about, act on, and pay attention to the positive things in life. Balance is important.
How Can Positive Psychology Be Used to Treat PTSD?
In counseling, a therapist who employs positive psychology concepts balances the negative with the positive, assisting clients in developing and implementing coping mechanisms for issues such as depression, anxiety, and stress disorders such as post-traumatic stress disorder (PTSD). A Harvard Mental Health Letter says therapists should help clients "develop a language of strengths" to counter the dominant language of pain and problems.
The founder of the Positive Psychology movement, Martin Seligman, spearheaded a program with the United States Army to improve the mental health and well-being of officers, soldiers, and veterans, especially those with PTSD.
Seligman and positive psychology promote post-traumatic development, or people's capacity to grow through trauma to thrive and succeed. Therapists who work with individuals who have PTSD use the following positive psychology principles:
Find new meaning and shape their actions so they can live a life in line with their values.

Spiritual development (in a way that is significant to them, be it religious or otherwise)

Improve and solidify connections and relationships

Restore or improve physical health
Working with a therapist who uses positive psychology may help redirect your attention to what's good in your life (as opposed to the bad.) It enables you to focus on optimism and potential, recognize your abilities and find ways to utilize them, and then build a life with purpose and meaning.
Traumatic Stress Recovery Programs Available in Kelowna, BC
At PTSDrecovery, we realize the value and potential of positive psychology, especially concerning PTSD. If you have experienced traumatic events or recognize the symptoms of PTSD, you may be a great candidate for the Traumatic Stress Recovery Programs offered at PTSD recovery. From pre-admission to post-treatment, our team of specialists has the treatment and resources to help you manage or treat your PTSD.
If you have questions about our program offering or would like help finding helpful resources, contact the team at PTSDrecovery today.
Call our office to speak with a representative from our team or schedule an appointment online.
References:
Matthews, M. (2008). Toward a Positive Military Psychology. Military Psychology, 20, 289-298. Kashdan, T. B., Uswatte, G., & Julian, T. (2006). Gratitude and hedonic and eudaimonic well-being in Vietnam war veterans. Behaviour research and therapy, 44(2), 177-199.