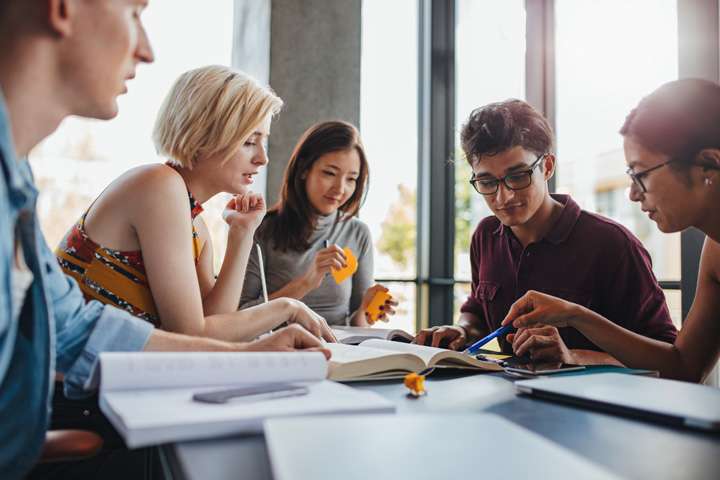 It can be difficult to understand the nuances of communication and express our point of view in a manner in which we feel heard. This is because our thoughts and emotions can get in the way of effective communication. It can be easy to get things wrong, misunderstand what others are saying or react to a person based on our interpretations of what they are saying, based on these thoughts and feelings. Effective communication is a core communication skill that can help improve relationships and reduce stress when conflicts arise. Communication skills are the key to developing (and keeping) friendships and professional relationships; as well as building a strong social support network and can be learned through experience and practice.
Assertive communication is the ability to express positive and negative ideas and feelings in an open, honest and direct way. It recognizes our rights while still respecting the rights of others. It allows us to take responsibility for ourselves and our actions without judging or blaming other people. Assertive communication is the honest expression of one's own needs, wants and feelings, while respecting those of the other person. When you communicate assertively, your manner is non-threatening and non- judgmental, and you take responsibility for your own actions.
Assertive skills can be difficult to learn especially if you find it difficult to express your thoughts and feelings openly. Learning to be assertive can be hard, as it might mean holding yourself back from the way you would normally do things. For example, you may be afraid of conflict, always go along with the crowd, and avoid offering your opinions. As a result, you may have developed a passive communication style. Alternatively, you may aim to control and dominate others and have developed
an aggressive communication style. However, an assertive communication style allows you to relate to others more genuinely, with less anxiety or resentment.
There are many myths about assertiveness that keep us from expressing ourselves effectively.
Myth #1: Assertiveness means getting your own way all the time
This is not true. Being assertive means expressing your point of view and communicating honestly with others, and if done effectively, you each get part of what you need and want in a respectful way.
Myth #2: Being assertive means being selfish
This is false. Just because you express your opinions and your preferences does not mean that other people are forced to go along with you. If you express yourself assertively (not aggressively) then you make room for others. You can also be assertive on behalf of someone else (e.g. I would like Susan to choose the restaurant this week).
Myth #3: Passivity is the way to be liked
This is false. Being passive means always agreeing with others, always allowing them to get their own way, giving into their wishes, and making no requests of your own. Behaving this way is no guarantee that others will like or admire you. In fact, they may perceive you as a push-over or dull, and be unable to get to know the 'real' you.
Myth #4: It's impolite to disagree
This is not true. Although there are some situations where we may not give our honest opinion (e.g. most people say how beautiful a friend looks in her wedding dress regardless of whether you really like the dress, or we tend to only say positive things on the first day of a new job). Much of the time, however, other people will be interested in what you honestly think. Consider what it would be like if everyone always agreed with you.
Myth #5: I have to do everything I am asked to do
False. A central part of being assertive is setting and keeping personal boundaries, but this can be difficult for some. With your friends, you may worry that they'll think you're selfish and uncaring if you don't do everything asked of you. Or at work, you may worry that others will think you're lazy or inefficient if you don't do everything you're asked. But other people cannot possibly know how busy you are, how much you dislike a particular task, or what other plans you have already made unless you tell them. It's important that you honestly share what you can and cannot do, and together negotiate a solution. (https://maps.anxietycanada.com/courses/my-anxiety-plan-map-for-adults/1006-1682#1551464535152-4cf264b8-d10b)
Assertive behaviour includes:
Being open in expressing wishes, thoughts and feelings and encouraging others to do likewise.
Listening to the views of others and responding appropriately, whether in agreement with those
views or not.
Accepting responsibilities and being able to delegate to others.
Regularly expressing appreciation of others for what they have done or are doing.
Being able to admit to mistakes and apologize.
Maintaining self-control.
Behaving as an equal to others.
(https://www.skillsyouneed.com/ps/assertiveness.html)
Published on January 20, 2020
Derek Sienko, M.A. in Military Psychology (candidate), BSW., R.R.P., C.V.R.P