First Responders: How They Experience Trauma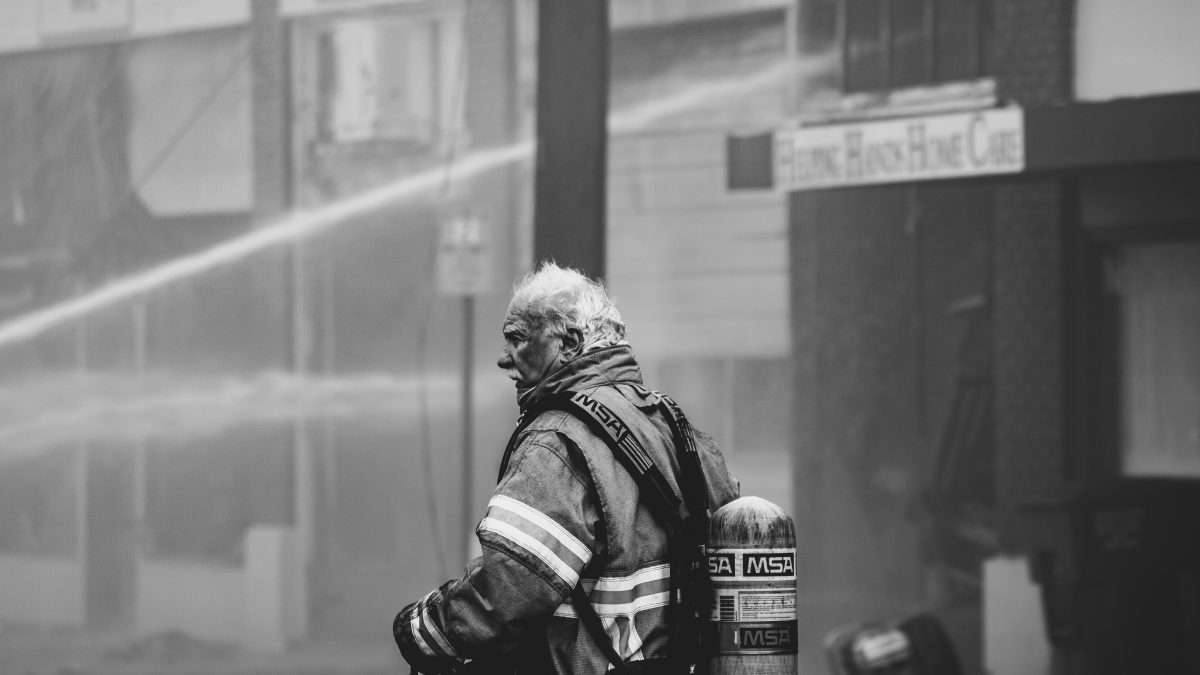 You might hear the term 'first responders' on the news or on TV, and each person might interpret it in their own way. 'First responder' is a broad term that includes a range of people, professions, and skillsets. This article aims to clearly define and provide background information on who first responders truly are, as well as the common ground they share when it comes to trauma and PTSD-related symptoms.
The team at PTSDrecovery specializes in the diagnosis and treatment of PTSD-related conditions. We have focused our efforts upon helping first responders receive the care they so rightfully deserve. Our team understands how prevalent and important it is to address concerns of PTSD among first responders. These people are the heroes of our society and we want them to live happier, healthier lives.
What Is A First Responder?
They run in when everyone else runs out. The people and professions that fall under the umbrella of "first responder" has evolved over time, but it can be defined as such:
An individual with specialized training; who is one of the first to arrive at the scene of an emergency; such as an accident, fire, scene of a crime, natural disaster, or terrorist attack. 
First responders are there to help the injured, the victims, or the otherwise in need. Their goal is to restore calm and order to chaotic and destructive situations. 
Who Are First Responders
As mentioned above, first responders are those whose job it is to help those in need, to put their safety on the line in order to protect yours. The most common examples include:
Military Personnel & Veterans

Paramedics

Police officers

Firefighters

Rescuers

911 operators 

Correctional Officers 

Emergency medical technicians
You may notice, the titles listed above are all professions. However, it is important to remember that first responders are people. They are family members, they are friends, they are partners, and some are parents. Just because their job requires them to perform certain tasks, that doesn't take away their humanity. They experience uncertainty and fear just like everyone else. They also deserve to have their mental health protected and cared for so that they can live happy and healthy lives like the rest of us.
Similar Trauma Experienced Among First Responders
Police, firefighters and paramedics and other emergency personnel often witness or routinely are exposed to deaths, violence, and injuries. They are often exposed to potentially traumatic scenarios, so frequently that in one week they may see more trauma than others experience in a lifetime! 
It's not uncommon for first responders to become numb to the trauma of certain situations. This doesn't mean scenarios are any less traumatic, it's simply a coping mechanism. 
There is an unwritten expectation with being a first responder, an idea that you need to be stronger than most, that you should be able to 'get over it' or 'be tough'. It fits the hero narrative; the hero does the helping, nobody helps the hero. Even though there may not be actual roadblocks preventing them from getting the help they need, first responders can be tentative to show vulnerability.
Types Of Trauma
Acute Stress Disorder (ASD) – this can manifest as an intense, uncomfortable, and dysfunctional response, beginning shortly after an overwhelming traumatic event – typically lasting less than a month. (after which you may be diagnosed with PTSD)
Post Traumatic Stress Disorder (PTSD) – after experiencing a real or perceived life-threatening event, sustaining a serious injury or a near miss, or sexual abuse can all lead to PTSD. We all confront trauma in our own way; PTSD is the trauma that remains after the initial shock has worn off.
Traumatic events for first responders may include:
Exposure to actual or threatened death

Witnessing death

Serious injury

Sexual abuse cases

Serious car accidents

Near-death experiences
Trauma Caused By Unrelenting Stress
Factors such as shift work, long hours, night shifts, loss of family time, unstable social lives, and lack of organizational support are some of the many factors that can contribute to trauma. Especially when you add these stresses to the stress induced by the job itself. Many of these professions can be highly unpredictable and very fast-paced.
Cumulative Trauma
Trauma isn't necessarily a one-time event. It can actually compound, building over time with each subsequent event. Trauma is a unique experience because it affects everyone differently. However, first responders are confronted with traumatic events so frequently, they rarely have time to process one trauma, before they are exposed to another. 
Not having time to process and deal with past traumatic events can lead to a growing culmination of trauma that can be overwhelming, to say the least.
Burnout Syndrome – while it is not classified as a disease, it is an acknowledged state of being that is also commonly experienced by first responders and is defined as a combination of overwhelming exhaustion, cynicism and detachment to the job. First responders suffering from Burnout Syndrome are more likely to commit errors on the job. 
This study in the Journal of Emergency Medical Services highlights how burnout increases with the number of years worked as a paramedic, showing the compounding nature of the phenomenon.
PTSD Therapy and Treatment for First Responders
The team at PTSDrecovery has devoted their efforts to help first responders overcome PTSD and take back control of their lives. The Traumatic Stress Recovery Program is divided into two phases.  Phase one is a 5-week residential program that offers a small group, intensive and customized treatment approach.  We run groups of a maximum of 6 clients at a time offering everyone privacy, safety and comfort during recovery. We offer private bedrooms with semi-private bathrooms in our luxurious residence.  Phase two provides 6 weeks of post-treatment that supports the integration back to regular day-to-day routines at home.
If you have registered for our TSRP program but are in need of immediate assistance, we also offer our Pre-Admission Program that gives you access to a range of personal support resources. This four-week program offers you:
In-person or video counselling

Psycho-educational sessions

Personal coaching

Access to online portal resources
We also have incredible resources available in our online members portal. Including training and education materials, available as books, audio and videos all archived for easy access. Anyone can register and it is free to use. Click here to get started.
PTSD Recovery Services Available in Kelowna, BC
If you or a loved one is living with unresolved trauma, or are faced with traumatic situations on a frequent basis, it is vitally important to your health and wellbeing to have your trauma addressed by professionals. 
Call our office to speak with a member of our team or reach out to us online for more information!