Healing Your Gut To Help PTSD Recovery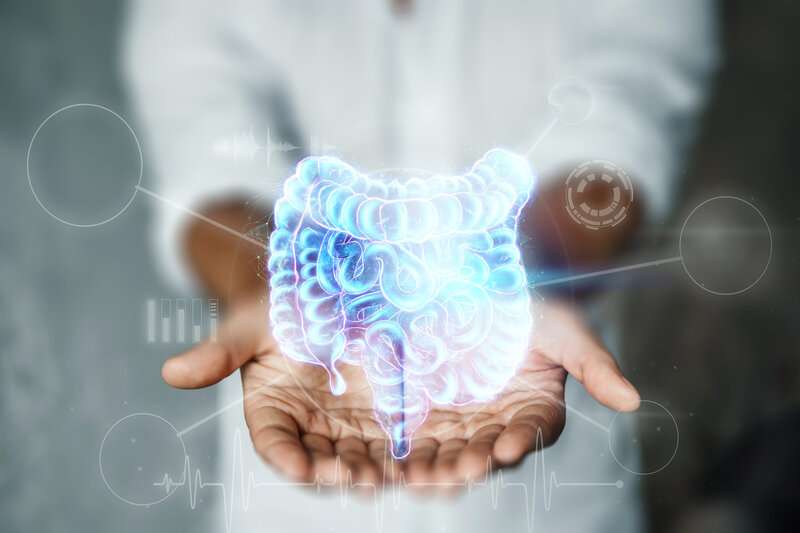 What if we told you your gut played a role in how you manage emotional and psychological trauma & PTSD? When we think about psychology, nearly everyone would assume the brain as being responsible for the status of mental health and related mental illnesses. However, our understanding of the human body is constantly adapting. Every year, medical scientists observe and find new ways in which the body is interconnected. It was only recently that we discovered a large network of nerves in the gut, and it appears to have much more influence on our health than first thought,
The team at PTSDrecovery wants to make information and resources regarding PTSD and its treatment available to first responders and the general public alike. We want to build a community in which people can find answers and get the support they deserve. When it comes to treatment, building a healthy bodily foundation should be a worthy inclusion in your recovery plan. First, let us simplify the relationship between the brain, the gut, and the nervous system.
What Does "Gut Health" Mean?
The human microbiome is made up of more than 100 trillion gut microbiota living in your intestinal tract. Our intestines or "gut" contain most of these microorganisms and bacteria. The strains of bacteria in your gut are collectively referred to as gut microbiota, microbiome, or gut flora. 
It is important to maintain a balance of "good" (probiotics) and "bad" bacteria while maintaining bacterial strain diversity. Due to the fact that most of your immune system is located in your gut, its health has implications that extend throughout the body. A healthy gut promotes healthier skin, regulates digestion, higher energy levels, and builds resilience to ailments like the common cold, and much more. 
The Gut is Connected to the Brain
There are two important things to know. Firstly, the gut holds the largest nervous system outside of the brain and has key receptors that are responsible for stabilizing your mood. These include chemicals like serotonin, dopamine, and glutamate; all of which are created in the brain, as well as in the gut.
An imbalanced gut microbiome can disrupt vital neurotransmitters to a degree where a person feels emotionally unstable, affects their capacity for relationships, or becomes prone to experiencing symptoms of burnout. These are already common symptoms reported in individuals who suffer from PTSD, so it quickly becomes evident how an unhealthy gut may worsen these symptoms and make recovery even more challenging. 
Defining the "Gut-Brain Axis"
The gut-brain axis refers to the connection and active communication that occurs between the gut, the nervous system, and the brain. Studies have shown that an unhealthy gut microbiome plays a role in the development of various psychiatric disorders. 
The bacteria in your gut is able to communicate with your brain via the vagus nerve, the tenth cranial nerve, which coordinates parasympathetic control of the heart, lungs, and digestive tract. The signals being sent to and from the brain via the vagus nerve; directly impact the cognitive and emotional functioning in the brain. This highlights an important connection; an unhealthy gut is more likely to send distressing signals, triggering areas of the brain that invoke anxiety, stress, impaired reasoning, and depression.
Healing Your Gut for PTSD Recovery
For people with PTSD, the potential gut damage that likely exists may require more specialized treatment. Consulting with a professional Nutritionist can be an excellent first step in your PTSD recovery journey. We now know that an unhealthy or damaged gut microbiome can leave a person emotionally unstable, prone to stress and burnout, and lacking in vital chemical compounds, like serotonin and dopamine, necessary for stable mental health. 
Combined with your gut's ability to communicate and send distressing signals that stoke anxiety, it's clear that your gut plays an integral role in the progression of PTSD. Healing your gut is one step in the process, think of it as a supplement that positively encourages your recovery.
Traumatic Stress Recovery Programs
If you or your loved one is ready to begin treating or managing PTSD, the team at PTSDrecovery offers Traumatic Stress Recovery Programs (TSRP) based in-residence in the beautiful Okanagan Valley of British Columbia. During your 5 week stay in our recovery residence, you will have access to the following therapeutic services:
Group therapy

Individual therapy

Guided meditation

Biofeedback therapy

Art therapy

Exposure therapy

and more
To learn more about this program we encourage you to visit our TSRP page, review our admission criteria, as well as how to enroll in our pre-admission program. Some programs are open to first responders only, while others are open to the general public.
PTSD Recovery Programs Available in Kelowna, BC
If you have any questions about our program offering, upcoming dates or your eligibility for these programs, please reach out to the team at PTSDrecovery for more information. We are happy to help guide you through the process and assist in any way we can.
Call our office to speak with a member of our team or reach out to us through our contact page!