Recovering from Nightmares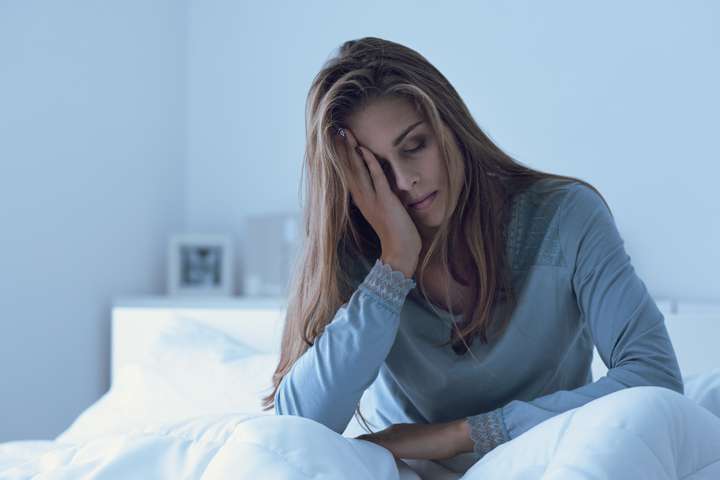 Sleep is one of the most healing and natural medicines for the body and mind. During the time that your head is peacefully cradled in the embrace of your pillow and you are safely enveloped by the gentle weight of your blanket, your body is healing, restoring, and energizing itself.
However, sleep does not always come as easy to us as we would like and for those suffering from Post Traumatic Stress Disorder (PTSD), nightmares are a harsh awakening from what is meant to be a restful state. Studies have shown that up to 72% of those suffering from PTSD experience nightmares. Nightmares can often leave you feeling exhausted, fearful, anxious, and distressed. This can make the act of sleeping a dreadful and dismal experience.
Although nightmares may not always be predictable or avoidable, there are some things you can do to help ease your body and mind after a nightmare occurs. First and foremost, if you are experiencing nightmares, it is important to discuss this with a psychologist, clinical counsellor, or health care professional. There are several treatments/therapies that can reduce how often the nightmares occur and the impact they have. Working with these professionals can ensure that you get the treatment that is uniquely beneficial to you.
There are also some techniques and skills you can use on your own. It can, however, be challenging to remember to engage in these techniques upon waking up in a state of fear, panic, or distress. So, to start it is beneficial explore these various techniques and once you have identified which ones work best for you, write them down. Create a plan for yourself and put it by where you sleep so you can have a quick and easy reference. It can also be very helpful to share this plan with your partner, parent, or anyone else you feel safe with, that can support you.
Set up your space –
In addition to engaging in positive sleep hygiene practices, try to make the area you sleep in a safe and familiar place. If possible, set up a lamp on a table beside your bed that is easily turned on but not too bright. Have a glass or bottle of water near by. Place items in your sleep space that bring you comfort. This can be anything such as a plant, pictures of loved ones, calming images, an object of meaning that you can hold or even a calendar to help orient you to what day, month and year it is.
Get grounded –
When you wake up from a nightmare, it is important to help your nervous system get out of 'fight or flight' mode. Try this, place your feet firmly on the ground and engage all five of your senses.
Ask yourself:
What is one thing I can see?
What is one thing I can hear?
What is one thing I can touch? (Touch the item)
What is one thing I can taste?
What is one thing I can smell?
Connect with breath –
Connecting with your breath is the best way to get your mind to focus on the present moment and to help you recognize any tension you are holding in your body. Box breathing, also known as square breathing is a technique used by Navy SEALs and great way to recenter yourself in the here and now.
Start by sitting or lying down in a comfortable position
Once you are comfortable, close your eyes or gently focus your gaze on something around you
Inhale through your nose for 4 counts (1-2-3-4)
Hold your inhale for 4 counts (4-3-2-1)
Exhale through your mouth for 4 counts (1-2-3-4)
Hold after your exhale for 4 counts (4-3-2-1)
Try repeating this at least 3-4 times or as many times as needed
Halting protocol –
When you wake up from a nightmare, this technique can help you process that the nightmare is no longer happening and that you are in your present environment.
Preferably saying it out loud, use the script below and fill in the blanks.
Right now I am feeling ___________ (insert name of the current emotion, usually fear) and I am sensing in my body______________ (describe your current bodily sensations— name at least three), because I am remembering ____________(identify the trauma by title only—no details). At the same time, I am looking around where I am now __________ in (the actual current year), here _________ (name the place where you are), and I can see ___________ (describe some of the things that you see right now, in this place), and so I know ___________(name the trauma, again by title only) is not happening now/anymore.
This script can be found along with other helpful material in Babette Rothchild's book The Body Remembers: The Psychophysiology of Trauma and Trauma Treatment.
Release & Relax –
To help you relax and release any tension as well as keep your mind focused on the here and now, you can explore the techniques listed below. These techniques can help reduce stress and anxiety, lower your heart rate, reduces tension in your body, improve sleep, increase self-compassion, and can reduce pain sensations.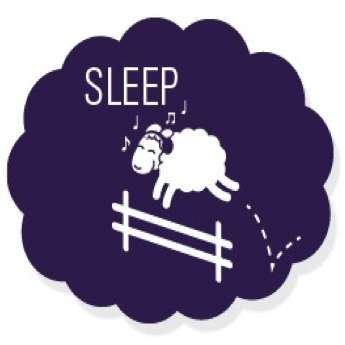 Body Scan – This technique involves mindfully scanning your body in sequence for sensations. It is a simple and effective way of allowing you to check in and connect with your body.
Progressive Muscle Relaxation – People are often tense and do not even recognize what being relaxed feels like. Through this practice you will be able to explore purposeful muscle tension and then you will focus on releasing that tension through various parts of your body.
Yoga Nidra (Sleep Yoga) – Anyone can practice this yoga. You do not need any special skills, flexibility, strength, or equipment. It prompts the body to relax deeply while the mind remains inwardly aware.
There are many guided options for these techniques available online and through apps such headspace, Insight Timer and YouTube. Feel free to explore other versions and find the right fit for you (a voice you find soothing and a length you feel suitable).
For more helpful practices and resources, Diversified Rehab's Membership Resources is a free resource available to anyone who registers. Here you will find a variety of training and educational materials. There are also a wide range of books, audio and videos all archived to help you on your healing journey.
Published on December 10, 2020
Paulina Sienko, BSW