COVID 19: We Truly Are All in This Together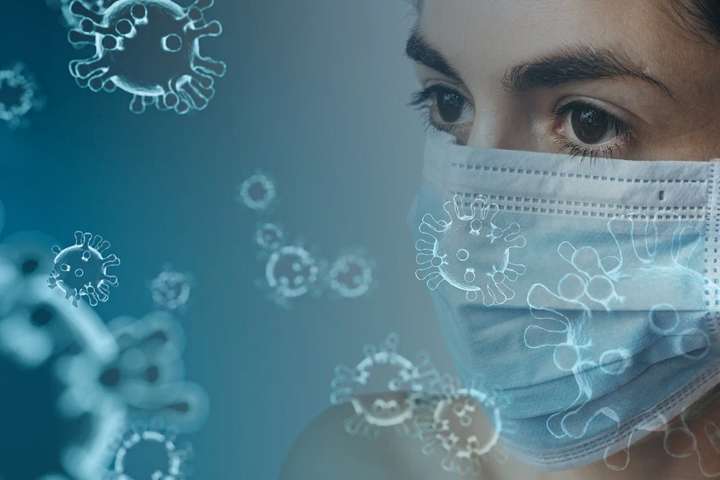 For many of us, it was just a few weeks ago that COVID – 19 was just something in the news happening overseas.
Although there were beginning to be warning signs as this virus spread, for most of us it did not impact our day-to-day life very much. But, all of that changed drastically within just a few short weeks as we became inundated with daily updates warning us of a rapidly spreading pandemic. As fear gripped the country most of our lives were turned upside down within a matter of days. Social distancing became the new buzzword, everything started shutting down in the face of huge uncertainty and we quickly retreated as we shifted nearly all our human interactions to online formats.
In the midst of all this unpredictability, our lives have undergone massive change. Many of us have had to adjust to new ways of doing nearly everything, from working remotely, to finding new ways to deliver education to our children in the face of school shutdowns, to connecting electronically as we avoid all social gatherings. All of this has set up a situation that is rife for creating anxiety. Consider the following formula.
Uncertainty + Lack of Control = Anxiety
Anxiety is a distressing state associated with some form of anticipated negative outcome. Anxiety can show up in several ways. Symptoms commonly include things like perpetual nervousness or obsessive worry, difficulties with focus or concentration, jitteriness, increased heart rate, muscle tension, stomach cramps, digestive problems, and difficulty sleeping. Although the sensations associated with anxiety are often uncomfortable and something that people seek to get rid of, not all anxiety is bad. In fact, anxiety has some specific adaptive purposes. At its root anxiety is designed as a survival mechanism to keep us safe from danger. It does so, by motivating us to either avoid dangerous situations or to plan for them, so that we can ward off some harmful outcome. Putting this into the current context of COVID – 19, some anxiety is a good thing in that it motivates us to take some basic precautions to avoid becoming infected with the virus. Practical actions like social distancing, and hand sanitizing are promoted as preventative steps we can take. Without any form of anxiety, we might neglect to follow through with these actions and increase the likelihood of become ill.
Thus, anxiety is useful to us as long as it is translated into practical preparation and productive action. However, the problem that can arise with anxiety is that, often it does not end once the practical action is implemented. In some cases, anxiety can continue to escalate to a point where it creates a sense of paralysis, characterized by perpetual ruminations about a feared outcome over which we cannot control. Unchecked anxiety that moves us beyond practical preparation into a state of paralysis, is no longer serving us well. On the higher end of the continuum anxiety can take us to a place where our internal attempts to feel prepared lead us to selectively focusing on worst case scenarios and then looping them repeatedly through our mind. Much like a hamster running on a wheel that spins but goes nowhere, or a computer locked in a stuck place of spooling, unable to execute an action, we can get stuck in a heightened state where we feel overwhelmed and helpless. If we remain in this state for an extended period of time it can wreak havoc with our nervous system and can manifest itself in a host of struggles with our immune system, digestive system, sleep patterns, and mental functioning. Therefore, as much as some anxiety can be helpful to motivate us, a lot can be detrimental to our wellbeing. So what's the solution to finding balance on this continuum? The answer really lies in finding ways to manage our internal responses to the current situation. To do so we need to find ways to begin to calm ourselves and find some peace in the face of an emotional storm. One way to start managing our internal reactions in the face of uncertainty is to focus on what we do have control over. Even though we may not be able to control many aspects of what is going on in the world there are some things we can do on a smaller scale to manage our internal experiences, as highlighted in the following tips.
Create Routines
If your daily life routine has been disrupted by COVID – 19, and especially for those who are off work as a result of the pandemic, it can be helpful to recreate a sense of daily structure. Structure and predictability in and of itself can have result in an internal calming of our nervous system. Setting a time to get up, planning out meals, establishing work times and parameters if working from home, and scheduling time to connect with others can be helpful.
Limit Exposure to the News
Although it is important to remain updated on new developments and directives in this time of uncertainty, spending hours inundating yourself with the negativity of the news is likely to have a detrimental effect on your state of wellbeing. Remember the purpose of the news is not to calm you down. Rather, it is designed to get your attention and to sell stories. Negativity tends to grab our attention more than positivity. But, selectively focusing on negativity will tend to cause an increase in stress. Thus, updating yourself on basic information without inundating yourself with pessimistic projections is one way to mitigate feeling overwhelmed.
Do not disconnect from others
Socially distancing is different than social disconnection. At a time like this we need our supports more than ever. Keeping in touch with those you care about through phone calls or online formats like zoom can be good way to stay connected to those who matter most to you. Social connection with those we care about can be very calming to our nervous system.
Seek out Support
During an emotionally difficult time the best way to calm our nervous system is to connect on a deep, authentic level with people who matter to us. Feeling supported and cared for while we talk through our emotions sends calming signals to the brain.
Be Nice to Yourself
Change and uncertainty inevitably take up a lot of mental energy, leaving us with less ability to focus and concentrate on projects or tasks. At times like this there is a risk of getting down on ourselves for not being as productive or as focused as we may have been before. Remember that this is normal and check the expectations you put on yourself. What you say to yourself about yourself during this time has a profound impact on your mood state. Those who internally get down on themselves will inevitably experience depressed moods. Those who give themselves some grace and are internally kind to themselves will feel less overwhelmed.
Focus on the positive
During times of uncertainty, it can easy to get sucked into pessimistic thinking. However, it is important to realize that our feelings are a direct result of what we happen to be focused on at any given, moment. Allotting time to specifically cultivate good feelings can be a helpful way to shift our mood states. Spending time writing out things you are grateful for, creating a collage of pictures representing happy moments, or watching a comedy, all have a positive impact on our mood state. The reality is, we will feel what we focus on.
Practice mindfulness
Mindfulness is the act of noticing and simply observing thoughts and emotions without judging or reacting to them. It is acknowledging them without getting caught up in them. Research on mindfulness proves that those who routinely practice it see tremendous benefits to their mental state. If you are struggling to engage in this process, there are specific apps that can be downloaded for free such as "Headspace" and "calm" which will guide you through the process. You can also register for a 28-day complementary meditation classes available on our Member Portal
Exercise
Research has demonstrated that even a moderate amount of exercise such as a 20-minute walk per day has a significant mood boosting effect. Getting out for daily walks, hikes, or bike rides can be done in a socially distancing manner and can be extremely therapeutic to our mental state. Even if you are self-isolating and unable to get outside there are many online tutorials for yoga or Tai Chi which allow for therapeutic movement of the body. Also, you can take advantage of our complementary Zumba Dance Classes. This an excellent activity for the entire family.
Reach Out for Help
If you are finding it difficult to cope, consider calling a local crisis line or mental health center. Most counselling agencies are still providing services through telephonic or online platforms and are available to support you. You my may wish to access our Counselling Services .
Remember that you are not alone in this. As the popular slogan goes, we truly are all in this together.
Darcy Kuhl, MSW, RSW
Diversified Rehabilitation Group
PTSDrecovery.ca